John
Week one of trying out @mealime started tonight and was a resounding success. #keeplifesimple

Mealime has gotten me back in the kitchen, eating good and healthy foods and saving money in the process!! LOVE IT!!
Your busy weeknights are about to be so much easier.
We've made meal planning, grocery shopping, and cooking as simple as getting takeout.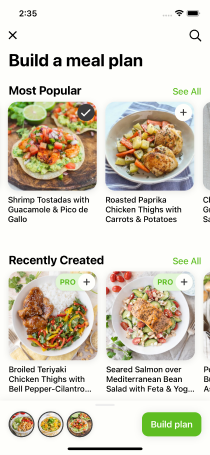 1. Plan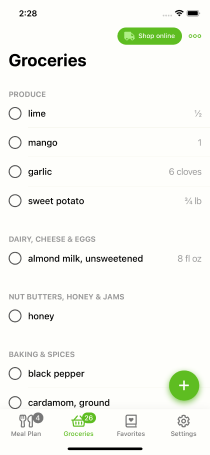 2. Shop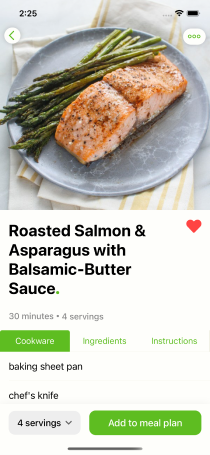 3. Cook
Meal planning Personalized.
Plan your meals for the entire week in minutes.
With over 200 personalization options, eat exactly how you want to eat.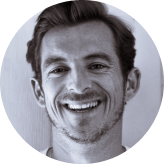 sean's meal plan
Plan Type
Classic
Allergies
Shellfish
Dislikes
No tofu
Servings
for 2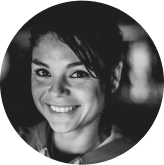 tania's meal plan
Plan Type
Vegetarian
Allergies
Gluten-Free
Dislikes
No olives
Servings
for 4

Ingredients that I know what they are, prep and cooking times within 30 minutes, and instructions that a person who doesnt cook can follow? Yes please! I can actually cook. Who knew? Thank you guys for existing.
Grocery shopping
Simplified
Grocery shop once per week with an organized, "done for you" shopping list.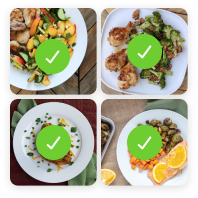 All your ingredients auto-sorted into categories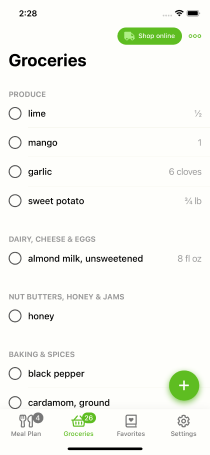 My wife and I are cooking dinner together every night and love the recipes! The grocery list is amazing! Makes shopping a breeze. Thanks for making our lives so much better!
Cooking
Stress-free.
Easily cook healthy, delicious meals in about 30 minutes.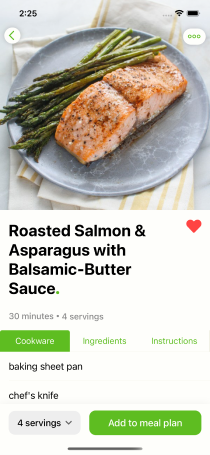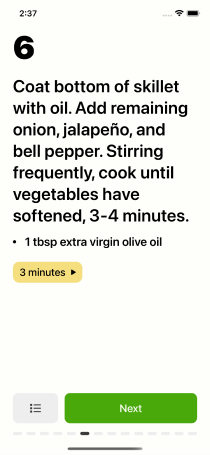 Hands free mode

This app has truly made our family happier and healthier. My wife no longer wants to go out to eat because my cooking is better than going to a restaurant now! Time to cook!